Designed to immediately draw attention, custom domed labels and nameplates from William Frick & Co. enhance a products impact. The identity experts at William Frick & Co. regularly use them to help their clients maintain branding standards and enhance appearance. Domed options give them a cost-effective way to place a three dimensional effect directly on their products.
Clear domed labels help customers zero in on a logo, explained Jeff Brandt, Executive Vice President for William Frick & Co. Weve perfected processes that allow our clients to design unusual shapes, do partial doming and add specific features onto product panels. It lets our customers be creative and gives them an exciting way to present and promote their brand right on the product itself.
Fricks advanced techniques can also add AuthentiCal(TM) security features into the designs to protect against counterfeiting, tampering or loss. Additionally, domed labels can be designed as SmartMark(TM) RFID tags to allow asset tracking while enhancing a products overall image.
Nameplates Offer Durable, Brand-Enhancing Identification
Clear and scratch-resistant polyurethane domes are only one of the brand identity solutions available. Frick also offers a full line of durable nameplates that enhance a products appearance while integrating logos and messages. With their in-house design studio and more than 30 years of experience crafting custom logos and nameplates, Frick helps clients select from etched, embossed, die cast and screen printed options. For more information, contact William Frick & Co. at (847) 918-3700 and talk with one of their experts or visit
William Frick & Company is the leading custom label, marking and graphics resource. Producing durable products and RFID solutions for a wide range of industrial, commercial and logistical applications, the company is ISO 9001:2000 certified and has been in business since 1975. For information regarding all of William Frick and Companys quality products and services, visit call and speak to a sales representative.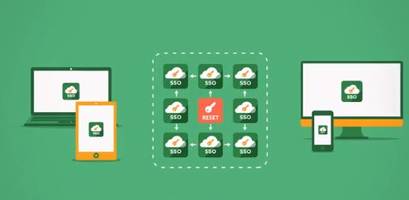 Stay up to date on industry news and trends, product announcements and the latest innovations.
Recycling La Mode: Creating a Circular Fashion System
How Engineers Choose Rubber Lubricants
5 Questions to Ask When Choosing a Custom Glass Manufacturer
Reliable Welding of Steel and Aluminum with CMT from Fronius
Direct Acting High Speed Servo Valve (DASV)
Learn the ROI of Cold Root Rolling in Oil & Gas Piping
View All White Papers & Case Studies
Additive Manufacturing / 3D Manufacturing
Architectural and Civil Engineering Products
Construction Equipment and Supplies
Explosives, Armaments, and Weaponry
Health, Medical, & Dental Supplies and Equipment
Laboratory and Research Supplies and Equipment
Mechanical Components and Assemblies
Mining, Oil Drilling, Refining Products & Equipment
Waste Management & Waste Handling Equipment
Stay up to date on industry news and trends, product announcements and the latest innovations.
Copyright© 2018 Thomas Publishing Company. All Rights Reserved. SeeTerms and ConditionsPrivacy StatementandCalifornia Do Not Track Notice. Website Last Modified August 10, 2018.
Thomas Register®andThomas Regional®are part of . ThomasNet Is A Registered Trademark Of Thomas Publishing Company.