Looking for design ideas for your labels, tags or stickers? Youve come to the right place!
Your homepage is your marketing piece online, and your label is your marketing piece out in the world,says Peter Renton, Founder, Lightning Labels, one of the oldest and largest digital label printers.
Youve got about a half a second if people are just walking through the shelves. They need to be able to glance at it and see what the product is in a half second. What is it? And what flavor is it? What kind of product is it?
Designing product labels can be both exciting and challenging. There are no set rules to follow when creating product labels and tags and you have many choices in the layout, size, shape, colors and more. Whether you sell online or part of a craft show the challenge is in crafting a marketable design that wins sales from the competition for the right target audience.
Here is a list of creative tag and label design examples that would definitely make your customers want to buy your products:
Cloth labels with grommets / twine byEdition Phemere
Love tags byAbbysPaperieGarden created with real flower petals that can be used as a bookmark
Acetate tag with a rose byStamping Mathilda
Always and Forever pink and cream hang tags byEmily Dugan
Tie on their downloadable gift tag with embroidery thread for a pretty finish. BySouthern Living.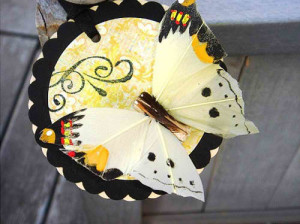 Butterfly gift tag byNina Karageorgiou
Ref magnet tags bySplit Coast Stampers
Free printable tags byThe Frugal Girls
Fabric labels tutorial byCrafty Blossom
300 clothing labels for $20 bySee Kate Sew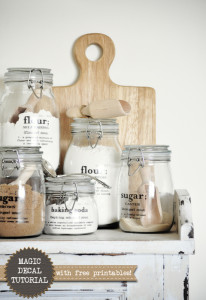 This is a great tutorial byThe Painted Hiveon how to make your own decals to apply to anything you can imagine.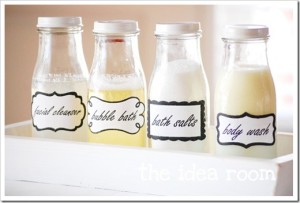 Free printable mason jar labels byLime Shot
If you are planning your next craft show participation, dont forget to add this on your marketing strategy along with yourcraft boothcraft show display, andbusiness cardpreparation.
So, there you have it. Which one is your favorite?
I live in the one of the most beautiful places in the world on the Sunshine Coast in Australia with my wife and our 2 dogs, Poppy and Mia. Since 2009 I have helped over 15,000 handmade business owners to grow their business with our software andfree toolsdesigned for todays entrepreneurial artisan.
How to Give A Money Back Guarantee Without Worrying About Refund Requests
How To Optimize Your Business For Googles Near Me Search
I dont know about you, but most people get annoyed when they go to craft show booths and have to search for the price of an item because the seller is not []
Who needs business cards if you are just running an online store where you dont physically talk to anyone? If you think that way, youre forgetting []
Your product images are the most important element in your online business appearance and product presentation. We cannot stress enough the impact high []
Do you want to turn your existing website into an online store? Check 1ShoppingCart! 1ShoppingCart will allow you to add a shopping cart to your craft []
Tags:Craft product tag ideasCraft show tag ideasLabel ideasProduct label examplesproduct tag ideastag ideastag sale ideastags and label ideas
Notify me of follow-up comments by email.
Just another message to say thank you to yourself and wife for creating this program. I would actually be very very very lost without it. My handmade business is growing rapidly and this software helps me to keep my head above water and know what
Its not only for those who make jewelry. I make dollhouse/miniature food.
My supplies were scattered all over. I was also blessed with a huge supply of items from a friend wMartha Carter TylerMarties Minatures
How to Give A Money Back Guarantee Without Worrying About Refund Requests
How To Optimize Your Business For Googles Near Me Search
This entry was posted inDoming Tagand taggedMake Doming Tagon
The more promotions gifts areCustom Silicone Wristbands,Silicone Bracelets in UK,custom bracelets Ca